Take Five: Mashd N Kutcher's Top 5 Albums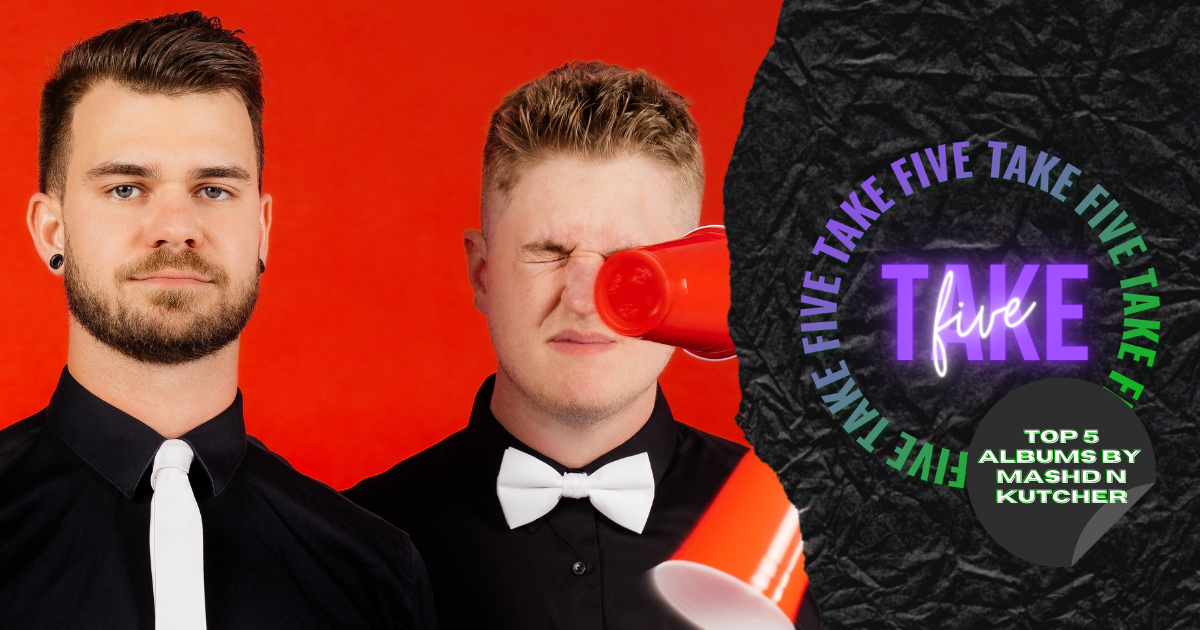 We all have that one album (or several for some!) that we couldn't picture life without. Whether it was the very first album you saved up months to buy as a kid or perhaps it's the album you scored as a gift from your closest mate. We caught up with remix legends Mashd N Kutcher to find out what their all-time favourite albums. Check out their top 5 below.

As both creators of music and lovers of music, these are our top 5 albums (in no particular order). These are special to us as we're sure they are special to many of you too.
Parkway Drive - Killing with a Smile (2005)
When I was 13 my drum teacher handed me a burnt CD with just the words 'Killing with a Smile' written in sharpie across the front. Little did I know that this album would change my life. The first heavy band I ever heard that sparked a huge change in not only the music I listened to but the music I wanted to make.

The Amity Affliction - Severed Ties (2008)
Shortly after Parkway opened my ears to a whole new realm of music, I found The Amity Affliction. As an angsty teen, I found solace in their juxtaposition of heavy breakdowns and clean vocals.
Skrillex - Recess (2014)
Coming from a band background himself, I think Skrillex really helped me transition my love of metal into a love of heavy electronic music, as I'm sure he did for many other heavy music fans at the time.

Regurgitator - Unit (1997)
I used to religiously watch Rage as a kid every Saturday morning on the ABC, and not just the countdown the indie stuff too super early at like 3am haha. Polyester girl was the single that made me want to check out the rest of the album and then once I bought it I had it on repeat for months. To me, it was the perfect mix of band, electronic and Aussie vibes.
The Living End - The Living End (1998)
I have to give an honourable mention to the Marshall Mathers LP here too, but I've only got one spot to use so it has to go to the band that I picked up from Big W's album wall for $14.95 and played nonstop. All torn down was the single that lead me to it but
once I discovered the rest I was hooked. At full volume in my room used to really annoy mum and dad and I was all about that.
Mashd N Kutcher's #1 Viral hit 'Get on the Beers' is out now across all platforms.
FOR MORE BREAKING NEWS CLICK HERE