Local Aussie And Kiwi Artists To Support This Bandcamp Friday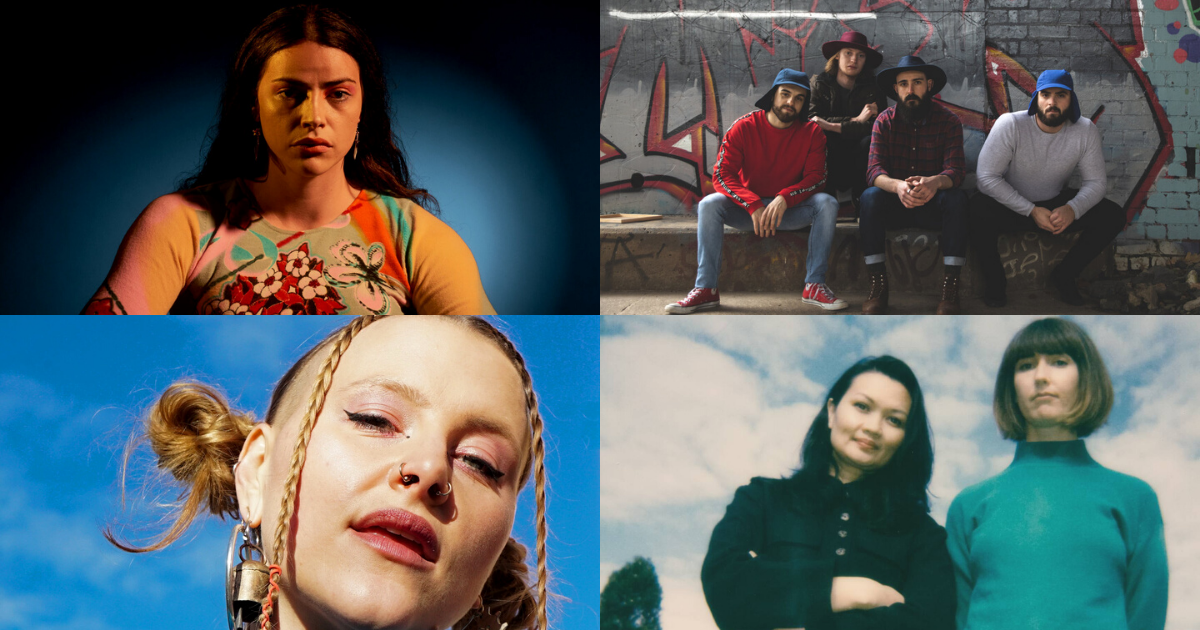 Online music hub Bandcamp is throwing its final Bandcamp Friday event of the year from 5pm AEDT tonight! This means all sales revenue from music and merch sold on the platform will be given directly to artists/labels between 5pm today and 5pm Saturday AEDT.
With reduced capacity shows and social distancing restrictions seeing a huge amount of local Australian and New Zealand acts out of work, we've created a list of our fave local acts that you can help support through these tough times. Check out the full list below.
P.S. You can also find a helpful list of black and indigenous artists and record labels currently selling their music via Bandcamp HERE.
Allysha Joy
Allysha Joy is an integral part of Melbourne's rich music scene. She's part of the 30/70 collective and an incredible singer-songwriter in her own right. In the second half of November, Allysha dropped her latest EP titled 'Light It Again', a 4-part expedition full of funky grooves and soothing vocals. The EP also features accompaniment from local legends Horatio Luna, Ziggy Zeitgeist, Danika Smith and Josh Kelly.
Score a digital or vinyl version of Allysha's new EP via Bandcamp HERE.
King Sweeties
Hailing from Auckland, New Zealand, King Sweeties is a relatively new collaborative project from NZ sweethearts Bic Runga and Cass Basil (Tiny Ruins). They released their debut EP 'We Are The Bosses' last week which features some mighty groovy deep funk basslines and cathartic drum grooves.
Score a digital copy of King Sweeties EP via Bandcamp HERE.
June Jones
Prolific Melbourne singer-songwriter June Jones has been dishing out slow-burning sythn-driven tunes since early 2018. Last month June announced the forthcoming release of her sophomore album Leafcutter, set for release on Feb 19, 2021.
You can pre-order a digital or vinyl copy of the album via Bandcamp HERE.
Ida Lune
All-female kiwi three-piece Ida Lune are a force to be reckoned with, bringing their own unique experimental vocal folk sound to the table. Last month the outfit released their self-titled debut album which is full of melodic layers and folk-driven guitar notes.
Score a digital copy of the album via Bandcamp HERE.
After School Care
Melbourne punk/alt-rock four-piece After School Care have been absolutely running a muck on the playground that is the local music scene. They recently dropped their debut EP titled 'No Hat No Play' and it's a real surprise mid-week lunch order from the school canteen type of vibe, featuring a blend of punk-inspired vocals and guitar shredding breakdowns.
Cop a digital copy of the EP via Bandcamp HERE.
FOR MORE BREAKING NEWS CLICK HERE