Bliss N Eso Are Heading On Tour Across Australia This June/July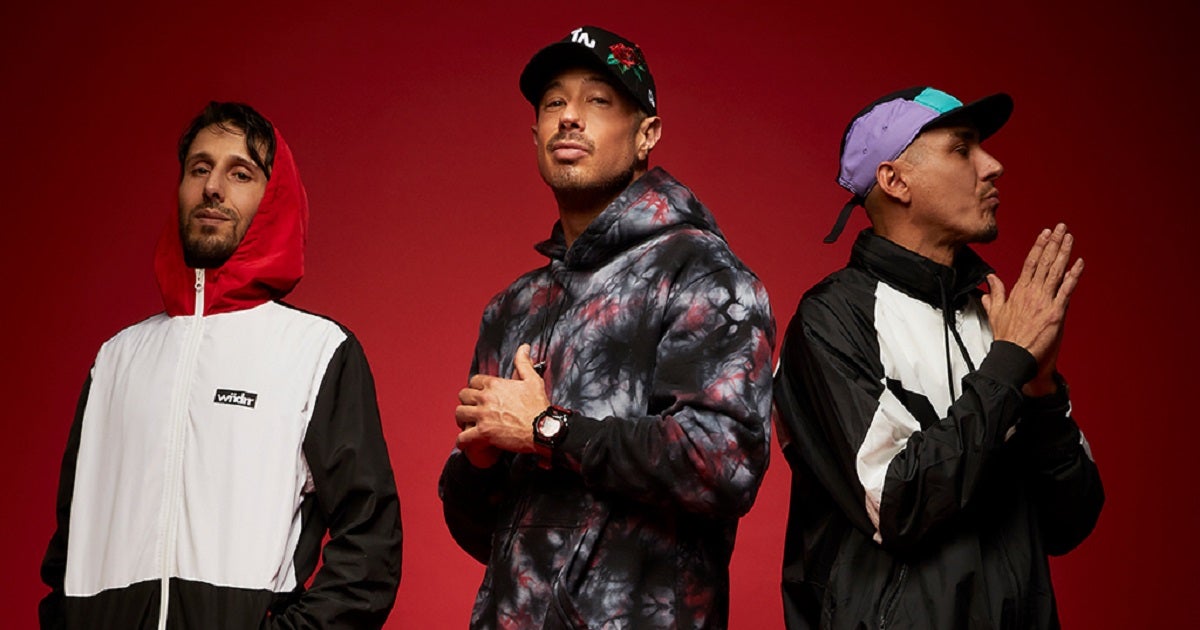 One of Australia's finest hip hop trios, Bliss n Eso have just announced their national Australian tour taking place this June/July.
The trio kicks off their 'Send It Tour' on Friday 25 June at Sydney's Enmore Theatre, followed by shows in Adelaide, Fremantle, Brisbane and wrapping up with two shows at Melbourne's 170 Russell.
"This is by far the longest break we've had from our home on stage. To say that we're hungry for it doesn't come close-we are gonna EAT that stage!! After 18 months of hell... who is ready to Send It!?!?" - Bliss n Eso
Today also marks the hip hop giants first release of 2021 'Good People' ft. Kasey Chambers. The single follows the success of last year's 'Lighthouse (feat. Jake Isaac)', 'So Happy (feat. SonReal)' and 'Send It'. Listen to the new single HERE.
Bliss n Eso's 'Send It Tour' goes on sale Monday 3 May from 10am (local time). Full tour dates and ticket info below.
Bliss n Eso 'Send It Tour'
Fri 25 Jun 2021 | Sydney, NSW | Enmore Theatre
Thu 1 Jul 2021 | Adelaide, SA | Thebarton Theatre
Sat 3 Jul 2021 | Fremantle, WA | Metropolis
Sat 10 Jul 2021 | Brisbane, QLD | Eatons Hill
Thu 22 Jul 2021 | Melbourne, VIC | 170 Russell
Fri 23 Jul 2021 | Melbourne, VIC | 170 Russell
FOR MORE BREAKING NEWS CLICK HERE