6 Comedy Podcasts To Make You Laugh This Week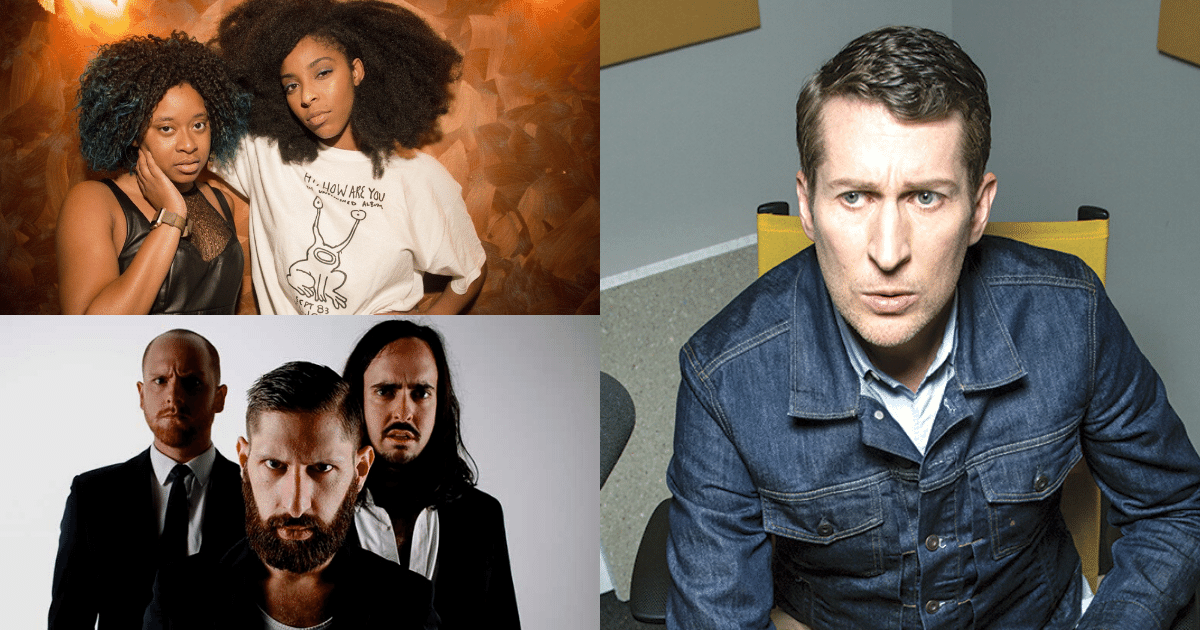 With everyone spending more and more time outdoors after what has felt like an endless year locked up inside, we felt it only fitting to let you in on some of the most laugh-inducing podcasts team Moshtix have been enjoying while on our midday strolls and bike rides around town.
Aunty Donna Podcast
Melbourne comedy trio Aunty Donna are no strangers to making people giggle and their podcast is no exception. This podcast is the kind of podcast you can listen to over and over again and still burst out in laughter every time. Started in 2016, the podcast covers everything from LAN parties to Harry Potter and even tips on writing a hit song for the Hottest 100. Get a taste of the trio's podcast antics below.
The trio also has a hilarious Netflix show called 'Aunty Donna's Big Ol' House of Fun', which we highly recommend!


Netflix is a Daily Joke
It's all in the name with this podcast. Netflix is a Daily Joke features a daily dose of your favourite Netflix comedians. One a day, Every day. It doesn't get much better than that!
The most recent episodes feature the likes of Hannah Gadsby who jokes about anti-vaxxers and Aziz Ansari, who hilariously discusses the meat industry. Listen to their episodes below.
Comedy Bang Bang: The Podcast
If you're not familiar with comedian Scott Aukerman, then this podcast should get you up to speed. Comedy Bang Bang is a weekly podcast that blends conversation and character work between Aukerman and an assortment of eccentric oddballs and celebrity guests. It's the perfect balance of weird, wonderful and funny.
In the latest episode of Comedy Bang Bang, Aukerman chats to iconic comedian Mary Lynn Rajskub about her new stand-up special 'Mary Lynn Rajskub: Live at the Pandemic'. Mrs. and Mr. Dash also stop by to talk about their failing marriage/ Plus, bus accident survivor/film critic Bud Frakely chats about the times he's survived getting hit by a bus. Listen to the full episode below.
My Dad Wrote a Porno
Erotic novels and fathers go hand in hand in the world of James Morton. After finding out his father aka Rocky Flinstone wrote an amateur erotic novel titled 'Belinda blinked', Morton did what any good child would do, turn it into a podcast. Each episode Morton reads a new chapter of the novel alongside friends James Cooper and Alice Levine.
How did this get made?
Do you have a long list of movies you think are so bad that you can't help but love? Then we suggest you get stuck into the podcast, 'How Did This Get Made'. The podcase sees comedians Jason Mantzoukas, Paul Scheer, and June Diane Raphael deconstruct bad films, making an outlandish and hilarious mockery of them.
2 Dope Queens
It's comedy and storytelling all rolled into one, hosted by comedians and BFFs Phoebe Robinson and Jessica Williams. Each episode features discussions on a whole bunch of topics, everything from sex and romance, to race, careers and more.
FOR MORE BREAKING NEWS CLICK HERE